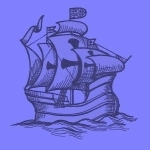 arsene@hoziron.ch
paypal@hoziron.ch

Salut à toutes et tous :)

J'héberge vos mondes sur Active Worlds selon la liste des prix suivante, tous les prix s'entendent pour un an et sont
en $us. Les paiements se font par PayPal uniquement.

Pour les sites commerciaux et AWEDU il faut s'adresser directement à Activeworlds Inc. Attention, sauvegardes sur demande pour le moment. N'hésitez pas à me contacter.


Hello to everyone :)

I host your worlds on Active Worlds according to the following price list, all prices are for one year and are
in US $. Payments are by PayPal only.

For commercial sites and AWEDU please contact Activeworlds Inc. Attention, backups on request for the moment. Do not hesitate to contact me.


P10
P20
P30
P40
P50
P60
P70
P80
P90
P100

>
>
>
>
>
>
>
>
>
>

10$
20$
30$
40$
50$
50$
50$
50$
50$
50$

Je vous souhaite le meilleur et
à très bientôt sur Active Worlds !

I wish you the best and
See you soon on Active Worlds!



Arsène


Official Activeworlds Service Provider